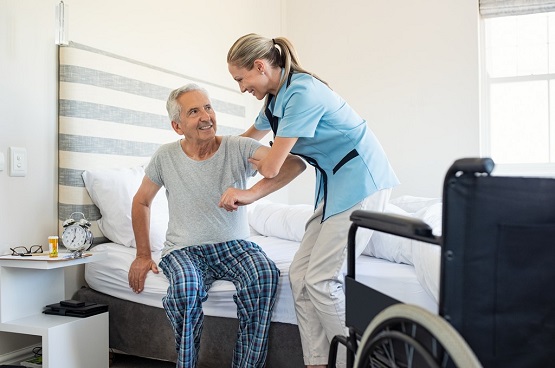 After surgery, your physician will be providing instructions for your recovery at home. These instructions will vary based on the kind of surgery and the patient's condition. To make sure you are ready to have your recovering loved one at home, you need to prepare some items to achieve convenience. Here are some examples of supplies you need to support your loved one at home.
Sanitizing items (hand sanitizers and antibacterial soap) with proper handwashing keeps infection away. Keep supplies to cover immediate needs to avoid unnecessary grocery trips.
Easy-to-make and easy-to-eat meals. Consider new dietary requirements and meal suggestions for the patient. Prepare the ingredients ahead before your loved one comes home.
Comfortable and easy-to-wear clothing are available based on your loved one's condition. You can also custom prepare their garments.
Supporting your loved one as he or she recovers at home can be as convenient as possible – especially when you have the right care partner. When your loved one needs complex care at home, consider our skilled nursing in Pennsylvania.
Every part of your needed care is covered with our home health care in Philadelphia, Pennsylvania.
Learn more about how Daily Dove Care provides care. Talk to our direct care worker today!