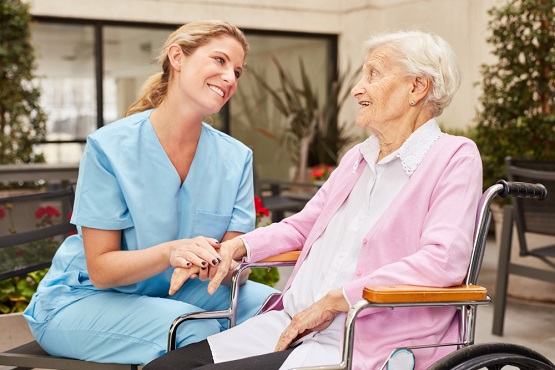 Health conditions can sometimes take away many of our physical and cognitive abilities. When these health conditions occur, receiving quality care may be needed to preserve your health and quality of life.
As we provide skilled nursing in Pennsylvania, we know that many patients may choose to receive it at home. Why is this arrangement more advantageous for some people?
Comfort and Familiarity
Our homes are some of the places where we are at our most comfortable. The familiarity of our homes can evoke a relaxing ambiance that contributes to our mental wellness. Choosing home care can help your loved ones experience the therapeutic effects of a familiar place.
Spending Time With Family and Friends

Receiving care from a direct care worker at home can also help you spend more time with your loved ones. Being at home simply makes you more accessible to your family and friends.

Getting adequate care at home also helps you socialize better. With the presence of your loved ones, you can relieve your stress better and achieve stronger mental wellness.

Better Recovery
Receiving care at home essentially helps you relieve stress as you face these worrying health conditions. Ultimately, your mental health can improve when you receive care at home. This only contributes to a better recovery.
Our professionals here at Daily Dove Care can help you preserve your health and wellness. We offer home health care in Philadelphia, Pennsylvania, to help you live your best life at home. Feel free to reach out to us for your inquiries!