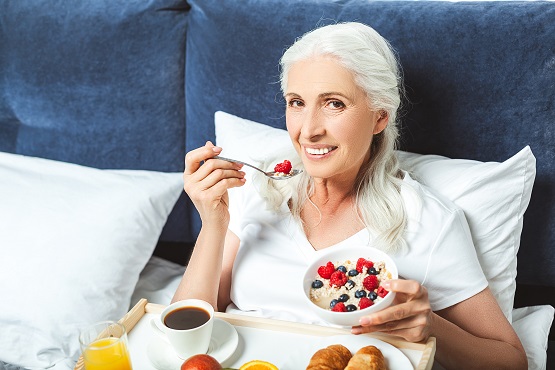 As a provider of home health care in Philadelphia, Pennsylvania, we are experts when it comes to taking good care of health. Here are some heart-healthy foods that you should start eating regularly.
Eat more leafy greens such as kale, spinach, and collard greens. They are a great source of antioxidants, vitamins, and minerals, particularly vitamin K. Vitamin K helps protect your arteries. They are also full of dietary nitrates that help reduce blood pressure.
Eat more whole grains because their germ, endosperm, and bran are full of nutrients. Whole grains such as barley, buckwheat, oats, quinoa, and others decrease your risk of coronary heart disease. Avoid refined carbohydrates as it does the opposite.
Eat more berries such as blackberries, strawberries, raspberries, and blueberries as they are filled with essential nutrients that improve your heart health. They are rich in anthocyanin which helps protect you from inflammation and oxidative stress.
Eat more avocados because they are a great source of monounsaturated fats that have been shown to reduce cholesterol levels. They are also rich in potassium, which is associated with a reduced risk of stroke.
Consider hiring the services of a home care aide, especially if you are having trouble preparing your meals. They can help ensure you have a nutritious, well-balanced diet.
If you are looking for a reliable provider of skilled nursing in Pennsylvania, you don't have to look far. Look for no other than Daily Dove Care.
We offer a wide range of vital support home care that are customizable to fit each client's specific needs. This includes skilled nursing, rehabilitation clinical care, and many more.
For direct care worker services, please feel free to get in touch with us.