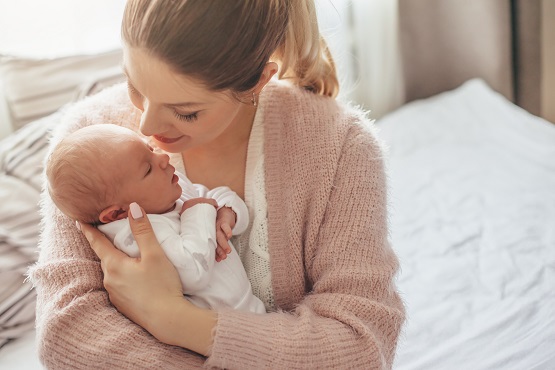 We're so happy to hear that you're finally able to bring your premature baby home. You've waited days, weeks, and even months to finally have them in your arms.
While this is a cause for a major celebration, it is important to keep in mind that your little bundle of joy is still developing and may not have an immune system that's as strong as a full-term baby.
Daily Dove Care is here to talk about some precautions you will need to take once your little one is brought home:
Limit visits from other people
Yes, we know your mother, mother-in-law, and other family members want to meet the new addition to the family, but sudden exposure to other people can put them at risk for infections. Try to limit their visitors to you, your partner, and/or their Direct Care Worker.
Hold off from going out in public
Bringing your preemie out and about can also put them at risk for infections. Visits outside of your home should be limited to doctor's visits. For some extra security, invest in good Home Health Care in Philadelphia, Pennsylvania for their non-emergency medical care needs.
Put your baby to sleep on their back
Expect your preemie to sleep more than a full-term baby, but for shorter periods. All babies, including preemies, should be put to sleep on their backs to reduce the risk for sudden infant death syndrome or SIDS.
Investing in your little one's care will also help them in their development. If you're ever in need of some extra assistance, please give our Skilled Nursing in Pennsylvania a call. We're always ready to help. Dial 215-809-1639 now!