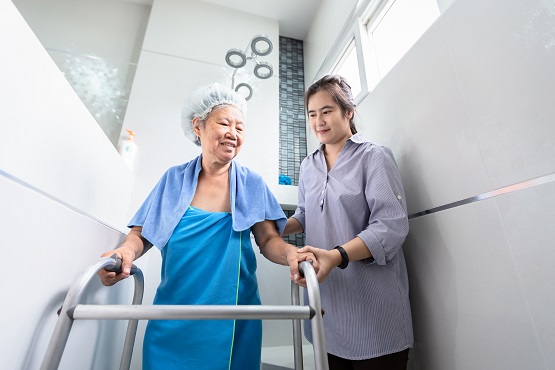 People will age even if we try to stop it. We are not getting any younger. And as time passes by, we experience hardships in our movements due to developing health issues brought about by age.
Due to these health concerns, there is a possibility that seniors will get hurt due to accidents at home. And as a provider of Home Health Care in Philadelphia, Pennsylvania, we want to prevent these incidences:
Slip accidents due to leakages and wet surfaces.
Trip over clutter and broken floor.
Dizziness because of inadequate sleep.
Pass out because of hunger or lack of nourishment.
And that is why we have to observe a mindful implementation of Skilled Nursing in Pennsylvania. We have to repair broken parts of the house, install handrails for support, prepare healthy and palpable meals, and promote proper sleep through the comfort and conduciveness of their living spaces.
Daily Dove Care can be your partner in securing the elderly under your care. We offer convenient and quality services that seniors and their loved ones can trust. Choose among our offers, including rehabilitation, supplemental nutrition, companionship, and Direct Care Worker services.
For more information about our agency, please call 215-809-1639. And for a free consultation, dial 1-215-809-1639.