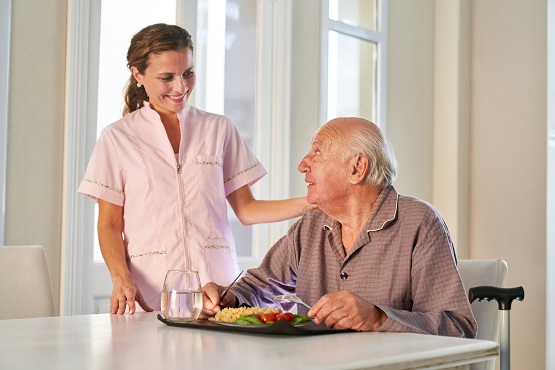 Lack of nutrition doesn't only affect children. It can happen in all age groups. The elderly and the critically ill are part of the population who are at risk of micronutrient deficiency. And if providers of Home Health Care in Philadelphia, Pennsylvania, will not do something about it, this can cause other health issues in seniors under their care in the long run.
Here are the most prevalent vitamin and mineral deficiencies in the world:
Iron
Vitamin A
Vitamin D
Iodine
Dietary supplementation can supply the lost and lacking nutrients to seniors. It comes in different forms – so we can provide nourishment, especially to those who can no longer meet the required daily nutrition via food. Make sure to administer these with the supervision of medical professionals and providers of Skilled Nursing in Pennsylvania.
A Direct Care Worker may help prevent malnourishment to seniors by planning, preparing, and cooking hearty meals rich in nutrients. Other patients can undergo artificial supplementation in liquid form via gastrointestinal tubes or via intravenous therapy.
Daily Dove Care can help you sustain the nourishment of your elderly loved ones. And if you want to know more about our services, please call us at 215-809-1639, and we will be glad to provide you with the details.