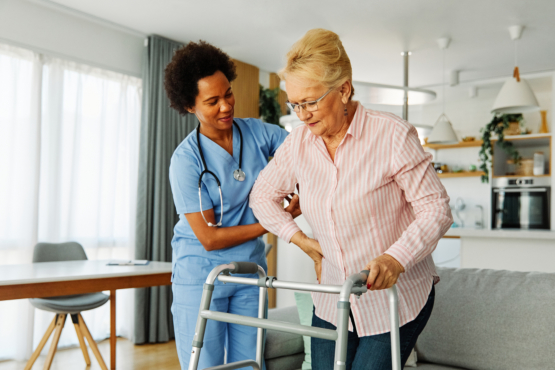 Do you want to find your elderly loved one the best home health care in Philadelphia, Pennsylvania? You don't need to look any further than Daily Dove Care since we are dedicated to providing you with the best and most appropriate level of care. Receiving the highest standard of care will be made possible by our commitment to providing high-quality care services as well as the commitment of our team to assisting you and your loved ones in maintaining excellent health.
You may be confident that our qualified nurses will deliver skilled nursing in Pennsylvania if you want to avail of them. People who are battling illness or healing from an injury will need this so feel free to contact us if you or a loved one needs this service.
The clients we serve will be matched with the ideal direct care worker to meet their specific requirements. Because of this, you can be sure that your loved ones will get the best care from us. This has always been our mission ever since we started. Simply let us know what you need, and we'll develop a care plan to meet these needs.
We make sure that we adhere to them, so receiving home health care from us would mean getting one of the highest standards available. Your loved ones will be well cared for by a team of compassionate professionals so you can rest easy knowing that.
Your loved ones will be properly guided by a dependable home care aide to ensure that they can maintain their overall well-being. You may contact us whenever it's most convenient for you to book an appointment.