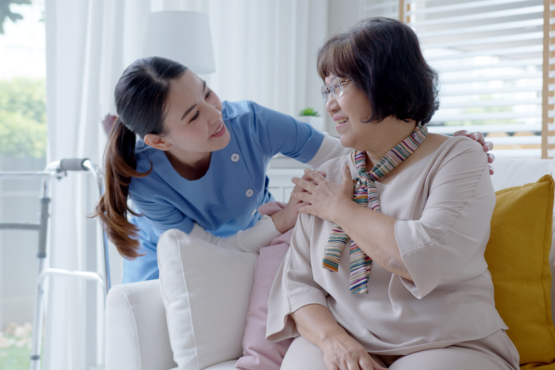 Good care begins with a service that is specially designed to meet your needs. At Daily Dove Care, we make sure that our services are specifically tailored to meet your needs. Your improvement will be maintained in this way because your choices will be given top consideration. With the help of our home health care in Philadelphia, Pennsylvania, you can feel comfortable recovering at home.
The requirements of your loved ones must be taken into account when searching for skilled nursing in Pennsylvania. Do not be concerned as we will always try our hardest to provide your loved ones with the superior care they deserve since, like you, we too want the best for them. You may rely on us to support your loved ones on their ongoing healing journey.
We will match your loved ones with a reliable direct care worker that will monitor their welfare and health at home so that they can continue to be in the best shape possible. We make sure that our staff receives proper training and has the compassion to help you and your loved ones.
Each caregiver from our team will give tips to help seniors enjoy a better quality of life. This is to make sure that, despite their difficulties, seniors can still enjoy life with our assistance. Even if they choose to remain in the comfort of their own home, it is always in our best interest for them to make progress.
Because of this, always keep in mind that we are there whenever you need us to provide home care for you and your loved ones. You may depend on us to supply you with the care services you require. For additional details, please get in touch with us.