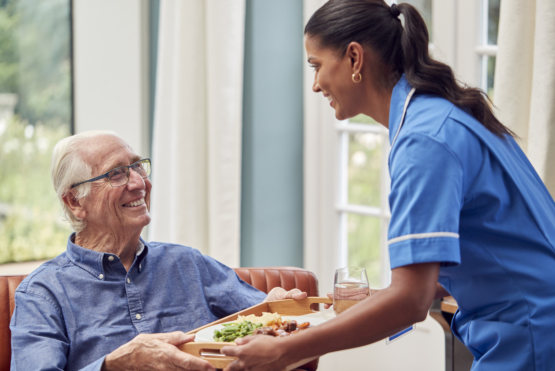 As we grow older, the more attention we have to pay to the diet we keep, and as a caregiver, you have a big role to play in a senior's healthy diet. That's why meal planning is very important for you and your senior patient's healthy lifestyle. Meal planning not only helps save money and time, but it also helps ensure that seniors maintain a healthy diet. Check out this article for tips on meal planning.
Start With a Nutrition Plan

Before you begin with everything else, you have to start with a nutrition plan. Get to know what your senior patient's diet should be so you can think about what food they should eat. Direct care workers or caregivers always work together with primary care physicians and nutritionists to get more accurate information.

Create a Balanced But Fun Menu

It's normal for seniors to not have a good appetite. That's why you have to get creative while maintaining a good and healthy diet at the same time. Just as nurses specialized in skilled nursing in Pennsylvania learn the tricks of the trade when it comes to providing their service, as caregivers, you also have to be creative with the meal plans.

Be Flexible

When it comes to meal planning, you have to be very flexible. There is a lot of healthy and delicious food out there, so don't always stay with one meal plan. Be flexible and continue to change it according to the senior's needs.
If it's your first time making a meal plan, try out these tips first and adapt and change according to your needs with time. Also, if you're looking for home health care in Philadelphia, Pennsylvania, contact us at Daily Dove Care.